Counselling and Psychotherapy in Whitstable. Telephone, Online Therapy and Low Cost Therapy available
Covid Compliant building. Face-to-Face and Online appointments available.
Are you struggling with mental health difficulties or does it feel like everything is getting on top of you. You may be have fleeting suicidal thoughts or struggle to cope with everyday life. Could you benefit from seeing a counsellor or psychotherapist in Whitstable who will be able to help you to make sense of what is going on for you.
Are you looking for a counsellor or psychotherapist in the Whitstable, Herne Bay or Canterbury area who has many years experience in mental health and will be able to respond quickly to your request and see you in a comfortable and professional environment? We offer a service to suit all budgets, including a
Low Cost Therapy Scheme
with one of our therapists in training.
Our therapists are able to offer a full range of psychological interventions including
Individual Psychotherapy
,
Relationship Counselling
,
Family Therapy
,
EMDR
and
Art Therapy
. We are committed to providing a high quality counselling and psychotherapy in a safe, confidential and non-judgemental environment.
Short- and longer-term counselling and psychotherapy for help with a wide range of issues
People seek counselling or psychotherapy for a number of reasons. The treatment offered will depend upon the issue that you are struggling with and whether you or an adult or an adolescent seeking counselling. Short term counselling will focus on the problem in the here and now and seek to find a solution through making sense of the core conflict. Long term individual psychotherapy provides an effective treatment for a range of psychological disorders, both as a treatment in its own right and as an adjunct to other forms of treatment. It can contribute significantly to the individual's mental and physical health, to their sense of well-being and to their ability to manage their lives more effectively.

Relationship Counselling will focus on the problem within the couple relationship and help to understand and resolve the couple difficulties. Relationship counselling can treat a range of problems including intimacy difficulties, stress in the relationship, infidelity or loss of a partner.

Our highly experienced couples psychotherapists work from a position of the problem being the problem not people being the problem.



Our psychotherapists work with both individual and relationship therapy on an open-ended basis or for an agreed time period, with the aim of enabling you to enhance your life and to live it more fully.


So, if you are looking for a counsellor in Whitstable in a location that is easy to get to from Herne Bay or Canterbury area or perhaps you are able to travel from around East Kent we will be able to see you very quickly, usually within 48 hours.
STEP 1. THE ASSESSMENT

The assessment session will give you an opportunity talk about what you need from therapy and to see if you could work with the psychotherapist. As psychotherapists we will be able to offer a full psychological assessment and talk through with you how we might be able to help.
We are experienced in helping clients who are struggling with:

Mental Health difficulties
Relationship difficulties
Substance Misuse
Anxiety
Bereavement
Depression,
Eating disorders
OCD
Trauma
Whitstable Bay Therapy Service is
on the outskirts of Whitstable
within easy reach of those in Whitstable, 10 minutes drive from Canterbury, 5 minutes away from Herne Bay and close to Thanet. Counselling and psychotherapy appointments are offered from Monday to Friday, including evenings and during the day on Saturday. Disabled access is available at the practice. We our very proud of our comfortable and high quality centre, so please come and see for yourself. Parking is available immediately outside of the practice.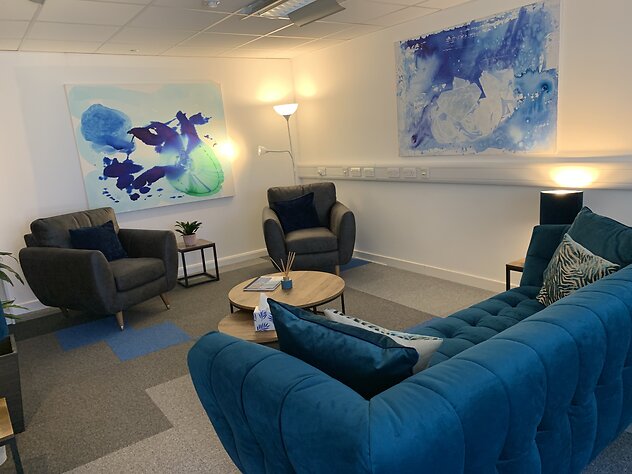 Couples Therapy
We offer the following options:

A 1 hour assessment for Couples Therapy
A 2 hour Intensive Recovery Session to help couples who are in crisis and need help to work through the immediate distress.

What will it cost?
Fees vary according to the type of therapy you wish to access.




Assessments: £75-£85 (Therapist dependant)

Psychoanalytic Psychotherapy: starting from £75-£85 (depending on complexity) per 50 minutes

CBT: £75 per 50 minutes

EMDR Session: £120 per 90 minutes

Couples Therapy Sessions: £100 per hour

Couples Intensive Recovery Session: £190 for 2hrs

Family Therapy £130 for 75 minutes

It is usual for the full fee to be charged for missed sessions.


LOW COST THERAPY SCHEME

We offer low cost psychotherapy with trainee psychotherapists who are in the final stages of their long training. This is an excellent way to access psychotherapy as their work is closely scrutinised by a supervisor and so you will have two minds thinking about how to best help you. The trainees are registered with a professional body and hold the appropriate insurance.

To find out more or to arrange an initial appointment with one of our therapists, please call or text us on 07596177669, or get in touch by email using our secure online contact form.

Contact us by email


More About Psychotherapy
Our Team of Therapists
Dr Beverley Mears
Overcome Anxiety & Depression
Child & Adolescent Therapy
Couples Therapy
Therapy Room or Work Station Hire

Therapy rooms are available for hire on a block booking basis at an hourly rate in three hour blocks:

09.30 - 12.30
13.00 - 16.00
17.00 - 20.00

Details of the rooms available and fees can be found on the 'Room Hire' page of this website.

For further information please contact Sophie on 07596177669 or email whitstablebaytherapies@gmail.com